text.skipToContent
text.skipToNavigation
Pick Up In Store in As Little As 3 Hours.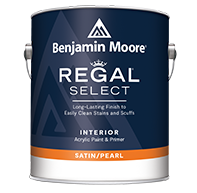 Regal Select Waterborne Interior Paint - Pearl
Benjamin Moore
A trusted brand for more than 50 years, it applies easily and smoothly for beautiful results every time.
Added to your shopping cart
This item is currently unavailable.
A premium-quality, 100% acrylic paint and primer that delivers a durable, uniform finish for trim and accents. Ideal for surfaces subject to abuse and soil. It uses a proprietary stain release technology that allows common household stains to be easily removed with soap and water and less scrubbing. It offers exceptional flow and levelling for a smooth application, with zero VOCs and low odour.
Stain release technology that is easy to clean with less scrubbing
Excellent hide and coverage for a uniform finish
Applies easily and smoothly
Paint and primer together
Mildew resistant coating
Zero VOC, low odour
Engineered with Gennex Colour Technology
Feature
Mildew Resistant Coating
Zero VOC
Self Priming
Interior/Exterior
Interior
Recommended For Use On
Trim, doors, cabinets, walls, and new or coated acoustic ceilings.
Substrate
Drywall
Plaster
Wood
Masonry
Non-Ferrous Metal
VOC (g/L)
0
Regulatory
VOC compliant in all areas
Specifications
MPI 43, 43 X-Green™, 140, 140 X-Green™
Eligible for LEED® v4 credit
Qualifies for CHPS low emitting credit
Health Product Declaration available
CDPHv1 Emission certified
Coverage (Sq. Ft./Gal)
37-42 m2/3.79 L can
Number of Recommended Coats
1 or 2
Set to Touch
1 hour
Recoat Time
1-2 hours
Full Cure (Days)
14
Resin Vehicle Type
Proprietary 100% Acrylic
Clean Up
Soap and Water
Volume Solids (±2%)
40,5
WFT: Wet Film Thickness (mils)
3,8
DFT: Dry Film Thickness (mils)
1,5
WPG (Weight per Gallon)
10.8
Applicator
Nylon/Polyester Professional Brushes, Shed-Resistant Professional Roller Covers
Application Temp Range (°F)
10-32.2
Application Spray Pressure (PSI)
1500-2500
Doing it yourself? Get the top step-by-step tips and best practices on painting interior and exterior surfaces in your home to make your next project a success.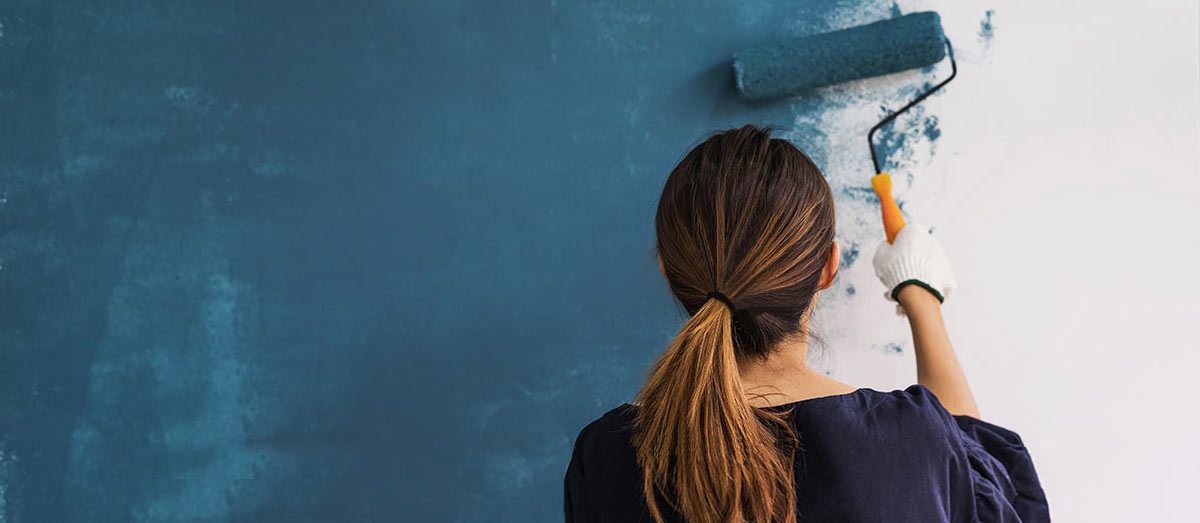 Projects for Your Home Interior
---
Refresh your indoor space with these DIY tips and the transformative power of paint.
Safety Data Sheets
Technical Data Sheets
Please note that not all Benjamin Moore & Co., Limited products are available in all areas due to VOC regulations. Please check with your local retailer before making your selection. Reported technical data is representative of the product line. Contact Benjamin Moore® for values of specific bases or colours. See Technical Data Sheet (TDS) for additional information. For the most up-to-date MPI specifications, visit www.mpi.net